On Thursday 30th September 2021, we were able to have a small launch event following COVID measures for a face-to-face session to introduce the framework and celebrate the Durham Resilience Programme (DRP). The aim of the event was to officially launch the framework and celebrate those settings that started their DRP journey during the 2019/20 academic year.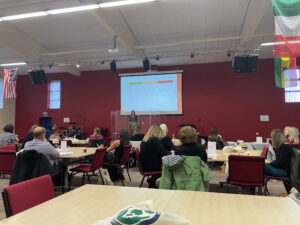 (Image: Ox Close Primary presenting about their project)
The first part of the morning focused very much of best practice in County Durham with Evergreen Primary and Ox Close Primary providing an overview of the work undertaken last academic year and the next steps moving forward around assessment, intervention, implementation and impact. This was then followed by a great session delivered by Dr. Sue Roffey who specialises in academic wellbeing and presented a unique opportunity for those that attended to learn from a renowned specialist following the ASPIRE principles.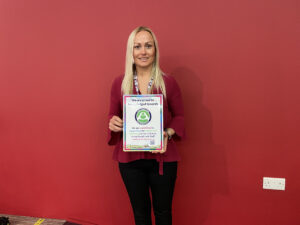 (Image: Evergreen Primary receiving their framework plaque)
The 24 education settings were welcomed by Director of Public Health, Amanda Healy, who opened the event stressing the important role that our education settings have played throughout the COVID pandemic and as we aim to recover moving forwards the importance of implementing the framework as a working document to share best practice locally, but also utilise the core offer to support children, young people and staff with their overall health and wellbeing.
"I would just like to say a big thank you for today. Amazing speakers throughout. It is the first time in a while that I have left a course feeling inspired rather than bogged down!" 
If your education setting has not yet joined the Health and Wellbeing Framework, but would be interested in signing up for free to the network you can pledge here Pledge